You Don't Want A Website. You Want An Outcome!
Creating Powerful Connections Between People and Brands!
Transform Your Website Design
Get The Outcome You Crave
Have you ever felt like you don't know how to leverage your website and inbound marketing to your advantage? Or were you excited about your website design, you thought it would work, but didn't deliver the results you're after? Now you think you've got to have one because your competitors do. But it's just there - not really helping your business.
Every Middle Tennessee business, at some point, struggles with their online efforts. If you're a service-based business owner who's been grappling with frustrating online challenges, you're not alone. Many Nashville businesses like yours struggle to address it, but can't seem to identify the underlying issues holding them back.
There is nothing more expensive than a cheap website design that doesn't work.
You're probably tired of the disappointments and over promises from web design companies that fall short on inbound marketing. We understand your hesitation on trying something different. But if you've been let down by things like canned templates and cookie-cutter solutions, it's time for a change.
In today's business landscape, the difference between surviving and thriving means having a web presence that goes beyond a basic brochure. The key is a custom website design that not only attracts visitors but provides them with real value.
Are you tired of trying to figure out marketing strategies on your own?
You're starting to realize the limiting constraints of your current online approach.
Are you struggling to figure out how to use your website to your advantage?
Tired of your current website designer's unresponsiveness and it seems more like DIY?
Your Competitive Advantage
Uncover Your Opportunities
Most Nashville web design companies will gather project requirements largely based only on what the owner wants and issues they're aware of. That's called scope of work. However, that alone is not enough, and it can be a contributing reason a business owner is frustrated with the end results they're getting. You'd be surprised how many assumptions are being made in this process.
Consider our Tennessee web design company, that prioritize your success by starting with a website discovery process before making any recommendations. We still take into account your goals, but the discovery process creates the road map that ensures your website will be a powerful tool that adapts to life's changes, empowering your prospect that leads to your success.
Big Picture Web Design specializes in uncovering the root causes of your online challenges, revealing your real needs and opportunities. By understanding your prospect's viewpoint, their desires, and where they spend their time online. Then we create a custom online presence that gives your business a competitive advantage.
Before the web design even begins, we gather crucial information about your market, competition, and the strategies and tactics that will propel your success. Why go to such lengths?
Always sell what the Market is starving for. Not what you want them to buy.
It's time for a paradigm shift. Tailor your digital marketing and website design to your ideal customer. Whether you're in the Nashville area or need web design in Franklin, or Spring Hill TN. Get ready for the breakthrough you've been longing for. Let's transform your online presence together.
Diving Deeper
Your Best Road Map To Growth
Integrating every aspect of your inbound marketing strategy with a data-driven, user-focused approach ensures that everything done revolves around your audience.
We take care of the due diligence for you. Through website discovery conducted together and on your behalf, we validate your online efforts and unveil the path forward. This process confirms what you believe to be true and or uncovers new risks and opportunities you probably aren't aware of, forming the foundation for a proposed website solution that delivers high value to your audience.
Just as a doctor wouldn't prescribe medication without a proper diagnosis, creating a website without discovery would be considered malpractice. Conducting the necessary research and creating a tailored strategy will help drive your business forward.
"The Greatest obstacle to discovery is not ignorance - it is the illusion of knowledge". ~ Daniel J Boorstin
Shift Your Focus
Love Their Problem. Not Your Solution
Most small businesses think more about how their marketing looks, rather than what their marketing will say. (No we're not saying ignore what your website looks like).
Visitors to your business website often fail to see how they benefit because it doesn't align with their values or help them achieve their goals. They're asking themselves, "What's in it for me?" And that's where the disconnect happens.
As a business owner, you may already be emotionally and financially invested in your endeavor, but prospects don't share the same level of investment. They only care about their own needs. That's why it's crucial to base your offerings on what your prospects value, rather than solely on your own preferences. Even if there is a market, your message, product, or service must align with what your prospects truly value.
Instead of focusing on what you want to sell, ask yourself, "What is your market starving for?" Your website should cater to your prospects and customers, addressing their underlying issues and providing online solutions that directly tackle their problems.
By putting your prospect's needs at the forefront and creating a website that speaks directly to them, you'll establish a stronger connection and drive better results.
If you don't take action and continue with the status quo, you risk missing out on valuable opportunities you most likely aren't aware of, losing customers to your competitors, and staying stuck in a cycle of frustration
How The Website Design Process Works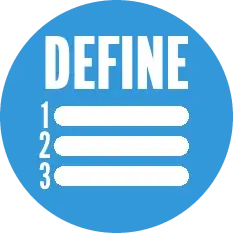 Our discovery meetings, with our extensive outside research, uncover invaluable insights.
Benefit: These findings define the meticulously crafted plan and estimate for your high-value website.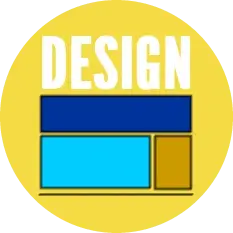 Based on your details, we'll create custom design layouts that includes up to 3 rounds of revisions.
Benefit: This ensures the essence of your brand and creating a website uniquely tailored to your business.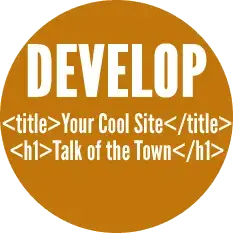 We carefully add cutting-edge back-end functionality to your custom design that is error-free.
Benefit: Making your website fully mobile-friendly and ensuring a seamless user experience.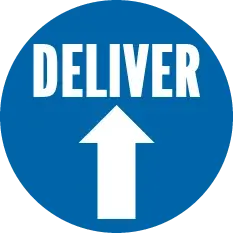 Your website will go live, instantly connecting you with your target audience.
Benefit: Leveraging SEO and inbound marketing to boost brand awareness and valuable leads.
What Some Web Designers Won't Tell You.
Unveiling The Truth
Beware of web design companies that offer commodity solutions and fail to prioritize your desired outcome. The outcome they're offering is only the website itself. A Hallmark of this is telling you that you'll have a website within days and they can already quote the price up front.
Some Nashville web design companies take shortcuts by purchasing off-the-shelf templates and simply replacing the images and content with yours, passing it off as a custom site. The problem with this approach is that your business ends up blending in with countless other websites using the same or similar templates. Essentially, you're paying an agency that resells another designer's work as their own, with a markup for profit.
While there are plenty of Tennessee web design companies offering one-size-fits-all solutions, they often focus on broad needs rather than understanding your specific goals and requirements. They first sell you a website and services "package" implying the results will achieve your desired outcome.
Big Picture Web Design first identifies and defines your needs and opportunities via Discovery. This results in the website design specifically tailored to meet your audience's needs in order to achieve the outcome you're after.
In reality, a generic approach cannot accurately identify your unique goals, understand what your customers truly value, or take into account your market conditions and competition. It also fails to provide tailored strategies and tactics specific to your situation. After all, how can someone who has never met you and relies on pre-built templates know in advance what your specific needs and opportunities are?
Now imagine gaining prospect insights that help you communicate your message better.
Clearly understand the digital landscape - competition, strategies, tactics.
Make better use of your marketing budget before the internet design and development begins!!
Get a custom tailored solution your prospects view as useful & value-added.
"Our public accounting firm has had a fantastic experience with Big Picture Web Design for over six years. And it has paid off. Our website is both inviting and informative.
In addition, we have benefited from the expertise of Doug and Big Picture Web Design for our overall web design, logo design, web hosting, and Geomarketing services to help create awareness of our firm in the business community.
It has worked. In the last six years, we have seen a noticeable uptick in searches and prospects. We have found Doug to be very approachable. And he knows how to communicate.
Additionally, he is proactive with helpful advice regarding our monthly blog and website copy. So, without hesitation, I highly recommend Big Picture Web Design."! ~ Albert Singleton, Cooper, Travis & Company
From Frustration to Growth
If you choose to implement our process specifically tailored to your circumstances, your business could experience exponential growth, improved efficiency and customer service and a strong online presence that captivates your audience, and a competitive edge in your market. The possibilities are limitless.
To achieve the desired outcome for your business, it's essential to work with a web design company that goes beyond commoditized solutions and takes the time to understand your individual and prospects goals, challenges, and market dynamics.
Transparent and On Track
Our proven and reliable process keeps you informed every step of the way. Through regular check-in meetings and clear project management objectives, we ensure transparency, eliminate surprises, and meet deliverables and milestones. You'll have full visibility into time lines, responsibilities, and tasks, providing peace of mind from start to finish.
No Risk For You
Here is your invitation to take the first step toward transforming your business website and inbound marketing. Let's schedule a call where we can discuss your overview of needs, goals, and how our services can propel you forward. Don't let this opportunity slip away. Click the link below to book your free, 30 minute consultation now.
There is ZERO risk at this point. If it turns out that we do not have what you need or our conversation goes beyond the scope of what we can do, we will try to recommend someone else for you.
Gain more confidence in your executive decisions regarding your online goals.
Learn how to showcase your expertise to align with what your audience's values.
Have a clear path. Know how and where to better position your company.
Have actionable data. A plan created for you which equips you for better outcomes.
BIG PICTURE WEB DESIGN
© 2023 | All rights reserved


Mailing Address
4935 Main St. Ste 7-102
Spring Hill, TN 37174
SERVICE AREA:
Broadly, the Continental US
Specifically Middle Tennessee
Including Metro Nashville
Brentwood
Franklin
Spring Hill & Nearby Areas
SERVICES OFFERED:
Web Design/Development
Logo Design
Web Hosting
SEO/SEM/Social Media
Geotargeting
Consulting