Internet Design Done Differently
When Stunning Cookie Cutter Templates Don't Cut It.
Your website and digital marketing are important to the success of your business. You've got to get more customers around the Nashville, Middle Tennessee area. But, you're not sure what to do. Internet Design, Inbound Marketing, and Social Media are always changing.
You may have even tried working with a web design agency in middle Tennessee, but the project was handled poorly, they were not as responsive as you'd like and it seemed you were left to do most of the work in the relationship. So then you tried the DIY approach, bought a template to meet your needs, but the appeal of its low price is lost because of the poor outcomes.
"There is nothing more expensive than a cheap design that doesn't work." ~ Michael Hyatt

Are you frustrated by lost time and money with design companies in Nashville?
Tired of the unresponsiveness and feel like you have to do everything to "move the needle"?
The feeling you're not able to effectively position your company in the digital space?
Are you tired of trying to figure out marketing strategies on your own that can get you a better outcome?
We completely understand that website design and marketing can be confusing. Like search engine optimization. We will give you everything you need to know. You will be confident to make good decisions about what services are right for you.
Most Nashville web design companies can create a pretty site with lots of bells and whistles. Few do the kind of "deep-dive" research needed to help you figure out the underlying causes of the symptoms you're having that prevent you from getting to where you want. So you may have a "cool looking" website that doesn't accomplish your goals, which ironically, isn't cool.
Diving Deeper
Creating Powerful Connections Between People and Brands!
We're not just about designing pretty sites. Big Picture Web Design helps service-based businesses figure out the root causes to their online challenges. Discover their real needs and opportunities. Then create better solutions that connect with their audience.
Our proven process takes a more comprehensive look at how each part of your digital marketing will fit together. Then design and develop your online solution that will work for you and addresses the challenges you face.
"If you want to sell to John Smith what John Smith buys, then you have to see the world through John Smith's eyes."
The problem is not whether you have a website or need one redesigned. The problem is that your customers do not value it. To fix this, a discovery process will help your business better relate to your customer. This will result in a custom website focused on what they want and find useful. In turn, you'll increase the value of your company in the prospect's eyes.
Better understand and relate to your target audience.
Imagine being far more confident, gaining insights, clearly communicating your message.
Better understand your market, online competition, strategies, tactics, which to use and not to use.
Make better use of your marketing budget before the internet design and development begins!!
In contrast, another Nashville web design company may buy a web design template and change out the images. Then put your images and content in and sell that to you as a custom site.
4 Steps To Your Online Success!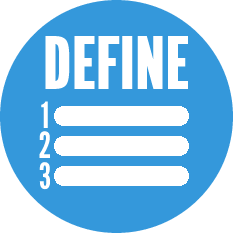 Discovery meetings with you plus our outside research will reveal findings that are the basis to a clearly defined plan and estimate.
This critical step helps avoid the pitfalls you otherwise may have encountered.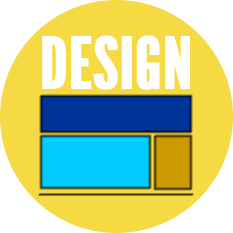 With your provided materials, you'll see design layouts per proposal that can include up to 3 rounds of revisions.
This step will result in the layouts that will apply to the various web pages site wide.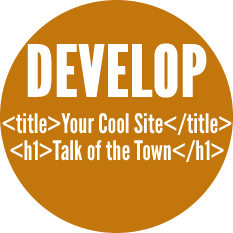 Watch Back end Functionality added while we ensure the site is mobile friendly and error free.
This step will result in the completed site with your final approval after you test it.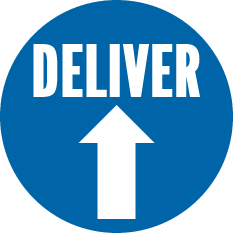 Your site is uploaded and live to market and you'll have either ongoing or as-needed support.
With the Project complete, we will help with your digital marketing.
"...excellent to work with...very thorough and detail oriented and has increased our online presence. Highly recommended"! Heidi ~ Back to Health Family Chiropractic
See if We Are The Right Fit.
We're responsive and have clear project management objectives based on discovery findings. We have weekly check-in meetings during the web design project so we both know where things are at, answer any questions, and what upcoming goals to accomplish in the next week. This ensures the project stays on track. You'll know we're meeting deliverables and milestones. It's a very transparent approach.
You don't like surprises. Same here. You'll also know the time lines, deliverables, who is responsible for a task etc. It's all spelled out before we begin the design and development.
No risk to find out more. Set up a time for a phone call. That will take 15-20 minutes to get a high-level overview of your needs and our approach. If it turns out that we do not have what you need or our conversation goes beyond the scope of what we can do, we will try to recommend someone else for you.
Avoid Assumptions That Cost You a lot of Money!
One Nashville Company went through the discovery process and found out that 85% of their phrases were not searched on by their prospects. The company's approach was based on assumptions and they didn't do any keyword research.
False assumptions about your customer, market, competition or online strategies can create confusion and set up unrealistic expectations.
"The Greatest obstacle to discovery is not ignorance - it is the illusion of knowledge". ~ Daniel J Boorstin
Internet Design That Works!
See Your Website As Your Customers Do!
Running your service-based business in Nashville and Middle Tennessee is hard. Online competition is tough. With a deeper understanding, our web design company can make it easier for you and you'll look good too!
Gain more confidence in your executive decisions regarding your online goals.
Have a clear path on how to showcase your expertise that your target audience values.
Know how and where to better position your company.
Have actionable data. A plan created for you which equips you for better outcomes.