Internet Design Done Differently
When Stunning Cookie Cutter Templates Don't Cut It.
Internet Design, inbound Marketing, and Social Media are always changing. While you know your craft and trade and are always looking to expand your market share around the Nashville, Middle Tennessee area, you realize it's not as clear how to effectively use your website and digital marketing to your advantage. And when you purchased the pre-built, out-of-the-box template that was sure to get you where you wanted to go, now serves as a reminder that the bitterness of poor quality and outcomes remains long after the sweetness of low price is forgotten.
"There is nothing more expensive than a cheap design that doesn't work." ~ Michael Hyatt

Are you frustrated by lost time and money with your online efforts?
Starting to wonder the value of what you offer and what the target audience really values may not be the same?
The feeling you're not able to effectively position your company in the digital space?
Are you tired of trying to figure out a plan on your own that can get you a better outcome?
We understand that the world of web design and inbound marketing, like search engine optimization, can seem complicated to you. If you're going to spend hard earned money on Internet design services, you want something to show for it.
Websites can do far more than just look stunning. Ultimately prospects buy for a different reason. There is a more extraordinary approach that is eye-opening, empowering you to make more informed decisions for your inbound marketing efforts.
Diving Deeper
Discovering Valuable Opportunities You Didn't Know You Have.
Big Picture Web Design helps service based businesses struggling to effectively use their website and digital marketing, by identifying their real needs and opportunities that create better value for prospects & better outcomes for the business.
"If you want to sell to John Smith what John Smith buys, then you have to see the world through John Smith's eyes."
The problem isn't whether you have a website or need one redesigned, it's not having a website your customers value. Correcting and emphasizing this is done through a discovery process which helps your business better relate to your prospect and client/customer with a website focused on what they value and find useful to help them get what they need and the outcome they want. In turn, the business increases its overall value in the target audience's eyes which positions you for greater financial gains.
Better understand and relate to your target audience.
Imagine being far more confident, gaining insights, clearly communicating your message.
Better understand your market, online competition, strategies, tactics, which to use and not to use.
Make better use of your marketing budget before the internet design and development begins!!
Another Nashville web design company may meet with you to do 'scope of work' based on what you think you need and what they offer. Then they buy a responsive web design template (commodity), swap out its graphics and pass it off as a custom site to you.
4 Steps To Your High Value Solution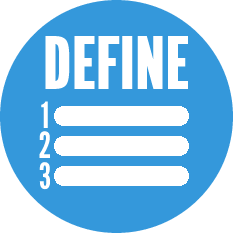 Discovery meetings with you plus our outside research will reveal findings that are the basis to a clearly defined plan and estimate.
This critical step helps avoid the pitfalls you otherwise may have encountered.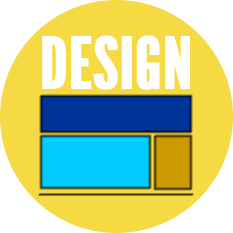 With your provided materials, you'll see design layouts per proposal that can include up to 3 rounds of revisions.
This step will result in the layouts that will apply to the various web pages site wide.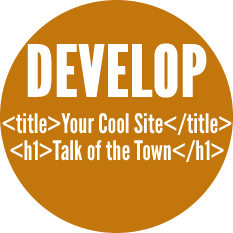 Watch Back end Functionality added while we ensure the site is mobile friendly and error free.
This step will result in the completed site with your final approval after you test it.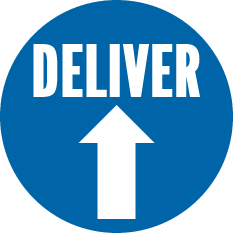 Your site is uploaded and live to market and you'll have either ongoing or as needed support.
With the Project complete, the recurring precision inbound marketing begins.
"...excellent to work with...very thorough and detail oriented and has increased our online presence. Highly recommended"! Heidi ~ Back to Health Family Chiropractic
See if We Are The Right Fit.
There is only one way to find that out. We can set up a time for a no obligation phone call. Just 15-20 minutes to get a high level assessment of where things stand. If for any reason it's determined that no further conversation is needed or your needs go beyond what can be delivered, we'll try to recommend alternatives for you to check out.
Avoid Assumptions That Cost You a lot of Money!
One Nashville Company went through the discovery process and learned that 85% of their targeted phrases were not being searched on by their prospects. They ranked well, the phrases were relevant, but none were actual phrases being used. No one was doing any keyword research. Their approach was entirely based on assumptions.
False assumptions set up unrealistic expectations. Avoid the confusion, misinformation and misconceptions regarding your customer, market, competition and online strategies and tactics that could lead to wasting your marketing budget and poor outcomes.
"The Greatest obstacle to discovery is not ignorance - it is the illusion of knowledge". ~ Daniel J Boorstin
Internet Design That Works!
Go from Confusion to Clarity and Confidence.
Running your service-based business in Nashville and Middle Tennessee is hard enough. Transform how you engage your online prospects and customers with our web design company, creating your custom built website and look good doing it. Starting with a deep dive in discovery, you'll...
Gain more confidence in your executive decisions regarding your online goals.
Have a clear path on how to showcase your expertise that your target audience values.
Know how and where to better position your company.
Have actionable data. A plan created for you which equips you for better outcomes.