Logo Design
Creative Design For Your Brand Identity.
Creating a Logo is part of a process establishing your overall brand..your Identity. Your Logo design is not just a graphic design, but something that will be directly associated with your business for years to come.
Need logo design for print or web? Your logo can be used for business cards to web sites and everything a marketing guru can think of in between.
So what's the value of Logo..it's worth? Ask Coke or Pepsi, McDonald's to Macys. Your company may not be that big. In fact you just may be starting up. Coming up with a creative design is an important first step to your marketing; projecting the identity you want your prospects and customers to perceive. Your web site is an extension of the creative design process.
Big Picture Web Design will spend time with you to develop your concept during the logo design process. This can be in conjunction with your web site project or as a stand alone graphic design service. Contact Big Picture Web Design for more details regarding your logo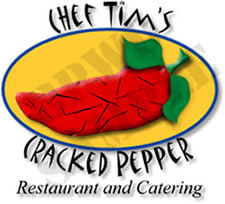 Creative Logo and Graphic Design goes with: